Photoelectric Smoke Alarms
WHY your smoke alarm shouldn't go off when you cook toast!
We've all experienced the frustration of smoke alarms going off for NO REASON. Or going off when there is HEAT, but no SMOKE.
Photoelectric Smoke Alarms 'see' the smoke. For both flaming fires & smouldering fires, Photoelectric Smoke Alarms are more likely to alert occupants in time to escape safely.
The other main option is Ionisation Smoke Alarms. Yes, they would be cheaper for us BUT they respond much slower to slow, smouldering fires therefore delaying the warning time. They are also extremely prone to nuisance alarms from activities like cooking toast. That is why Central Coast Smoke Alarm Services only buy & install Photoelectric Smoke Alarms.
We could give you all the facts like how –
Fire and Rescue Authorities across Australia recommend them
They do not contain radioactive materials like some other smoke alarms
The Northern Territory have made Photoelectric Smoke Alarms LAW
But what YOU really want to know about
Photoelectric Smoke Alarms are that 

–
"They are SAFER & more RELIABLE"
Get rid of nuisance alarms with Photoelectric Smoke Alarms & your family's ears will thank you when you cook up a storm in the kitchen (or want to make toast without the shrill song of your Smoke Alarm)
Photoelectric Smoke Alarms
– Keeping families safe around Australia
Smoke alarm residential rental holiday property compliance is a mandatory legal requirement under Residential Tenancies Regulation 2010 Schedule & Fair Trading Residential Tenancy Agreement Sections 38 & 39.
The services & systems provided by Central Coast Alarm Services makes you legal obligations easy to implement, achieve & maintain, taking away risk & giving you peace of mind.
Central Coast Smoke Alarm Services is dedicated to bring you peace of mind, excellent customer service with reports & certificates promptly provided in a format convenient to you. We follow through to completion ensuring the service & test is conducted to the highest standard. We will also remind you when the Annual Smoke Alarm Compliance Test is due for retest.
Call today for a FREE quote or to discuss how we can help keep you protected, save you time & safe from possible litigation.


Photoelectric Smoke Alarms
From the Fire & Rescue NSW website:

"Photoelectric smoke alarms 'see' the smoke. They detect visible particles of combustion, eg smouldering cigarette smoke. They respond to a wide range of fires, but they are particularly responsive to smouldering fires and the dense smoke given off by foam filled furnishings or overheated PVC wiring."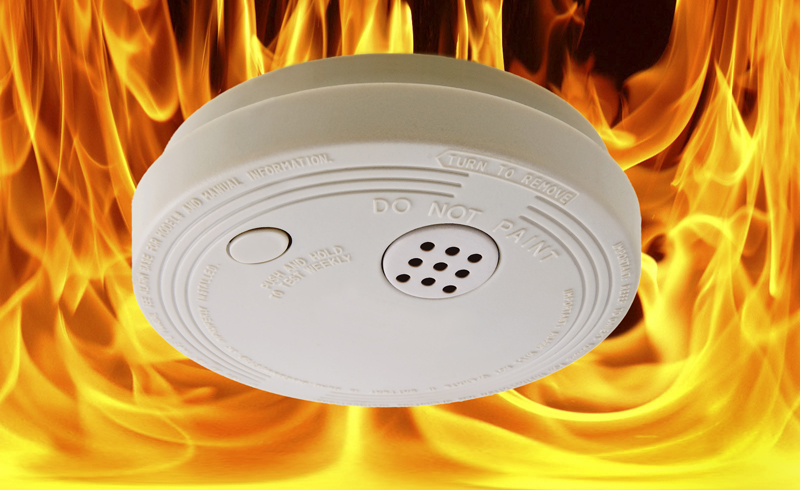 This morning I discovered I urgently needed a smoke alarm technician at a rental property in between rental tenants

I called a competitor who assured me that they would send someone by 1pm – but they were a complete no show.

At 1pm I called Ian at Central Coast Smoke Alarm Services and he responded positively to say that he would be able to fit me in later the same afternoon.

He arrived on time and my greeting to him was to quote Woody Allen "Eighty percent of success is showing up

It is rare to find this sort of service today and we really appreciated the effort Ian went to help us out, especially at short notice

John Atkinson
Newspaper Editor