Annual Fire Safety Statement
An Annual Fire Safety Statement is required by council & the NSW Fire & Rescue to be conducted by a qualified technician annually.
Central Coast Smoke Alarm Services are qualified to conduct these tests & will provide your workplace with the documentation to meet the requirements of the Environmental Planning & Assessment Regulation 2000 – Division 5, Clauses 175 & 178.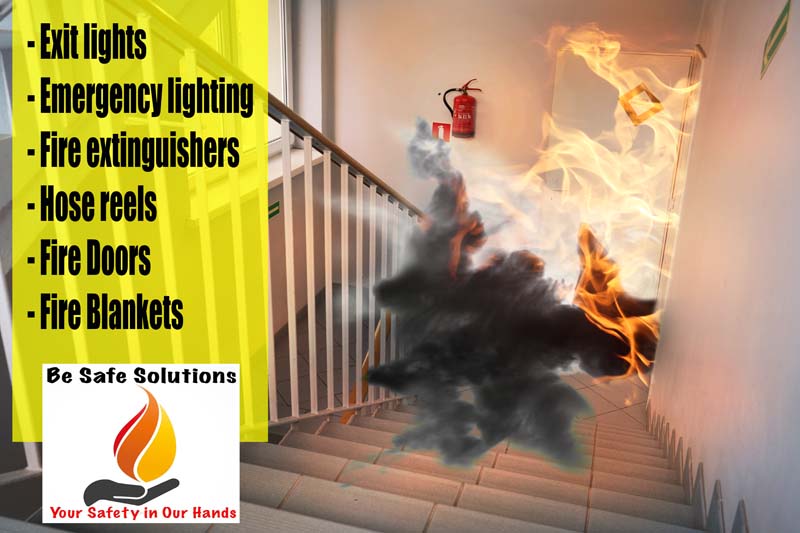 To ensure your workplace meets these legal requirements we will check your installed fire safety equipment such as:
~ Exit Lighting
~ Emergency Lighting: Exit Lights & Emergency Lighting require a 90 minute test to ensure the lights work for at least that length of time on battery power alone is a legal requirement of the Annual Fire Safety Statement.
~ Fire equipment such as Fire Extinguishers, Hose Reels & Fire Blankets
~ Fire Doors
When do you need an Annual Fire Safety Statement?
~ Before a Final Occupation Certificate can be issues for new buildings (or alterations / extensions to buildings)
~ Before a Final Occupation Certificate can be issues to allow a change of building sue for an existing building
~ Or in the event that a Council issues a Fire Safety Order
You will be provided 3 copies of this report to meet your requirements within this legislation so you can:
Forward a copy to NSW Fire Brigade
Attach a copy to your Annual Fire Safety Statement for Council
To meet your requirements under this legislation to display the certificate predominantly within the building
Let's work together to avoid:
Failure to submit an Annual Fire Safety Statement could also lead to civil or criminal proceedings in the Land and Environment Court. The maximum penalty for a breach is $110,000
Faulty or expired fire safety equipment can put people's lives at risk! Failure to keep your fire equipment up to date or not lodging an Annual Fire Safety Statement could also void your Fire Insurance
Regardless of the Lease Terms, the responsibility of fire safety does fall to the Landlord
In the event that a Council disputes or finds a building not compliant with Fire Safety, we will liaise with council & Landlords/Strata Managers to ensure that the non-compliant issue is resolve