Blind and Curtain Compliance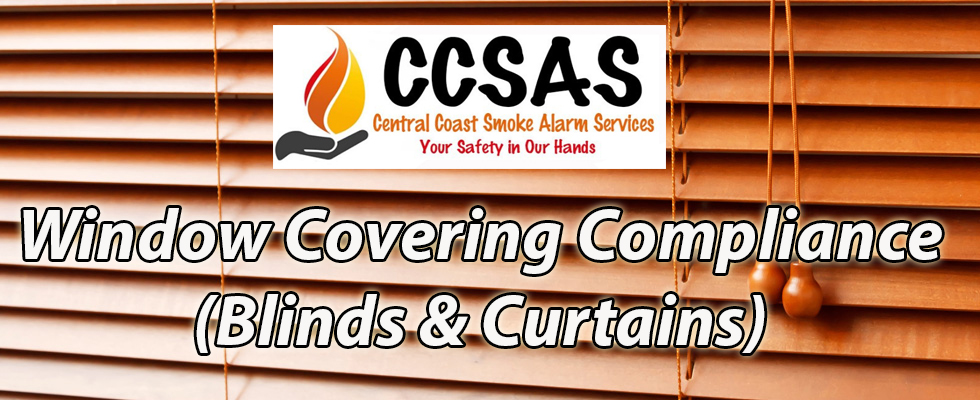 Why do you need Window Covering compliance (Blinds & Curtains)?
• Babies or young children can get caught in loose cords in seconds – strangulation risk
• Ensure blinds & curtains are labelled with correct safety information
• Ensuring blinds have correct Clips (Cleats) and no other non-compliant cording
• Risk of compensation claims if tenants children are harmed by loose window coverings, especially cords
• Non- compliance carries fines of up to $220,000 for individuals & $1.1 million for companies
• Liability Insurance: In the event of a claim, Insurer may not pay if the Blinds & Curtains didn't meet the legal standards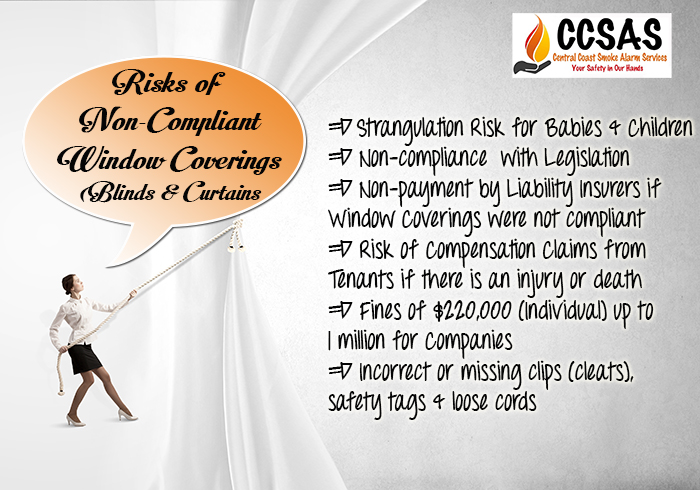 What legislation outlines my responsibilities as the Landlord/Managing Agent with Window Coverings?
Information & guidelines for Landlords on several websites including:
Australian Competition and Consumer Commission (ACCC) Mandatory Standards for Blinds, Curtains & Window Fittings
NSW Fair Trading Mandatory blind & curtain cord requirements
Government Product Safety Guidelines (www.productsafety.gov.au)
• From July 1, 2011, owner landlords were ordered to comply with The Trade Practices Mandatory Safety Standards as part of the Trade Practices (Consumer Product Safety Standard – Corded Internal Window Coverings) Regulations 2010

• Even if your blinds were installed prior to July 1, 2011, Landlords in all states including New South Wales you are legally bound to ensure compliance with today's standards. This comes down to Duty of Care.

• Competition and Consumer (Corded Internal Window Coverings) Safety Standard 2014