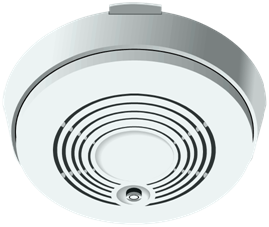 Managing Agent's Legal Responsibilities
MANAGING AGENTS LEGAL RESPONSIBILITIES Are you
Managing your Risk?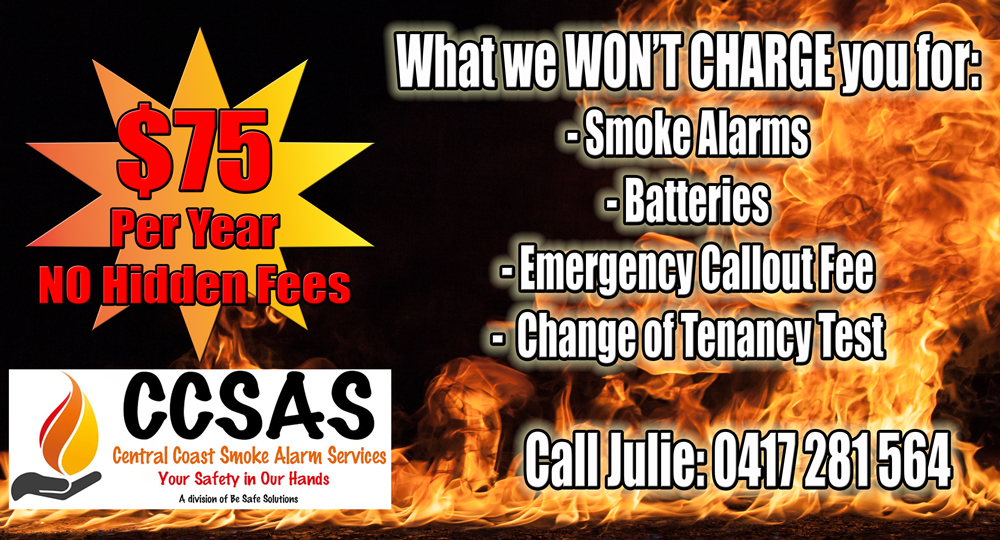 Smoke Alarm Emergency Callouts
Friday, September 09, 2016 | 0 comments

Smoke Alarms sometimes beep – for NO REASON…. and it has the ability to drive you & your family crazy! No smoke, no fire….just the noise! Smoke Detector Support Group We had a callout this week to a property that was new to one of our client's Rental Roll, of which both of the 2 alarms in the property were beeping non-stop. This meant they weren't able to move the renters in with this happening, for both safety AND Sanity reasons.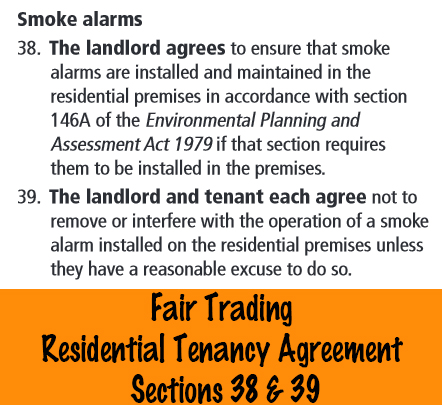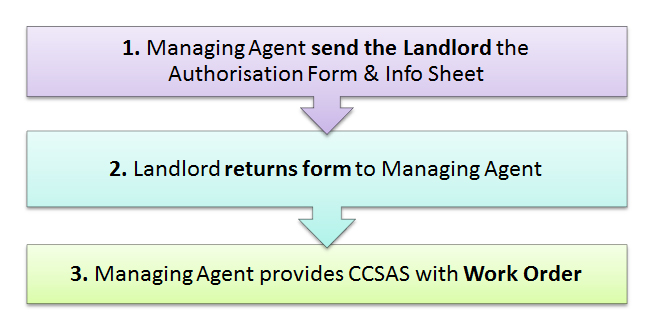 What do Managing Agents have to do?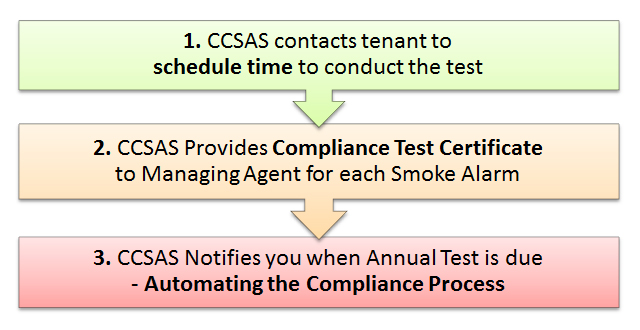 What does CCSAS do for you?
Residential Tenancies Regulation 2010 Schedule 1 Standard Form Agreement Clause 4(1) mandates it is the responsibility of Landlords to ensure smoke alarms are installed, tested, serviced & maintained annually

Therefore, as the legal representative of your Landlords it is the responsibility to Managing Agents to advocate for Landlords & have precise, detailed & complete documentation of the systems you have in place to ensure the installation, annual testing, service & maintenance of smoke alarms in all rental properties as part of your standard business practices & procedures

Some Managing Agents & Landlords are unclear of their responsibilities & assume they have sufficiently fulfilled their legal responsibilities if:
a) Smoke alarms are fitted in propertiesb) A 'Push Test' is conduct.
c) An annual inspection conducted by Strata Management companies in apartment complexes
Smoke alarm residential rental holiday property compliance is a mandatory legal requirement under Residential Tenancies Regulation 2010 Schedule & Fair Trading Residential Tenancy Agreement Sections 38 & 39. The services & systems provided by Central Coast Alarm Services makes you legal obligations easy to implement, achieve & maintain, taking away risk & giving you peace of mind. Central Coast Smoke Alarm Services is dedicated to bring you peace of mind, excellent customer service with reports & certificates promptly provided in a format convenient to you. We follow through to completion ensuring the service & test is conducted to the highest standard. We will also remind you when the Annual Smoke Alarm Compliance Test is due for retest. Call today for a FREE quote or to discuss how we can help keep you protected, save you time & safe from possible litigation.