Central Coast Smoke Alarm Services
HOTLINE: 0401 050 461
Servicing Central Coast, Hunter & Newcastle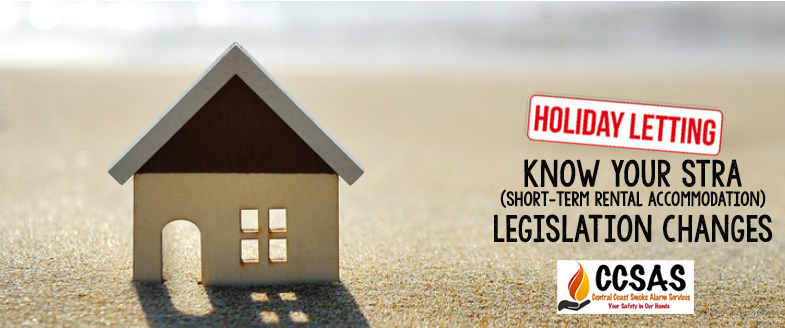 Short Term Rental Accommodation
(STRA) Holiday Rental packages
Central Coast Smoke Alarm Services are now providing packages for the new STRA Legislation. Information coming shortly, email sally@ccsas.com.au to get package information.
The Original Central Coast based business providing services in;
Want Information Tailored to your Needs?
Providing peace of mind for Managing Agents, Landlords, Tenants & Home Owners.
All your safety concerns can solved by Central Coast Smoke Alarm Services providing legislative & regulatory service in smoke alarm compliance testing, certification & maintenance for Managing Agents & Landlords to ensure all aspects of your legal responsibilities are completed.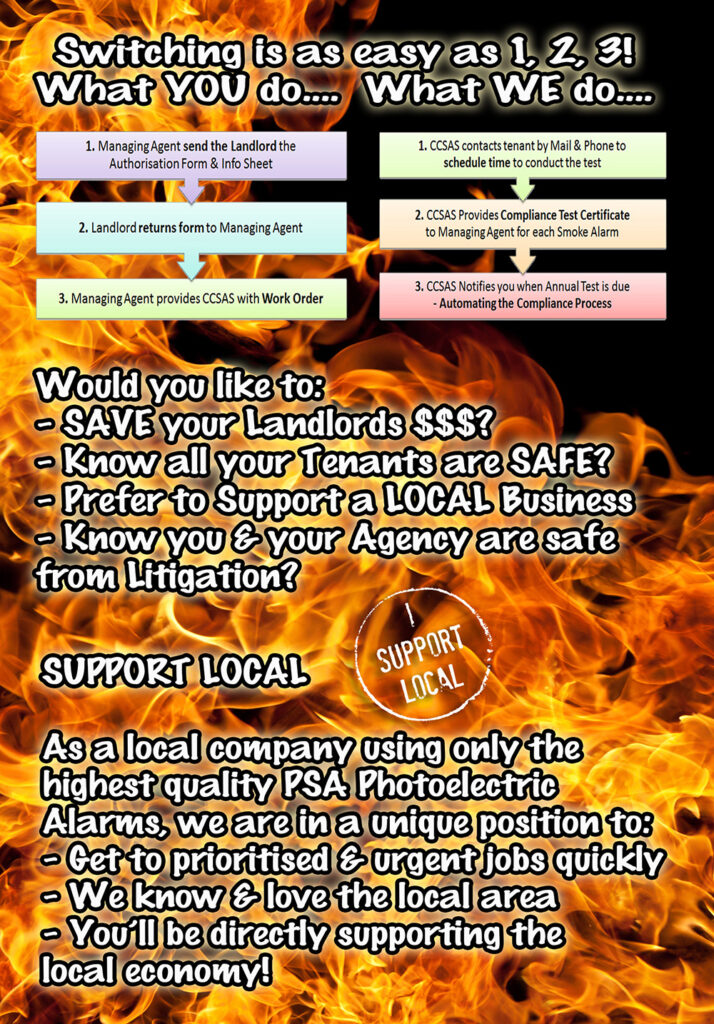 We are LOCAL so we can provide
• Fast, efficient turnaround of service
• Prompt return to properties if
o Tenancy change
o Tenant is concerned the smoke alarm is not working correctly
• Return to properties if tenants were not home or available
• Urgent jobs get prioritised
• Small & large jobs get the same attention!
• Competitive pricing with no hidden fees
• We know & love the local area
• You'll be directly supporting the local economy!
We'll take away your stress by:
• Provide your agency with all relevant forms & information to forward to Landlords
• Liaising with Tenants to organise services
• Reminding you when services are due
• Providing compliance certificates via email
• Prioritising urgent jobs
We use only the best quality PSA photoelectric alarms ensuring tenants do not experience false alarms from cooking, heating or bathroom steam.
And of course, our Services are Tax Deductible!
COMPLIANCE, INSURANCE & SAFETY – 3 Big Reasons for Smoke Alarm Compliance
Does your insurer have a "No Smoke Alarm – No Cover" Clause?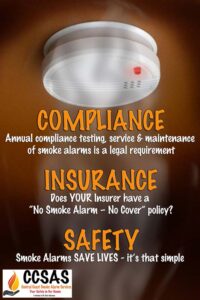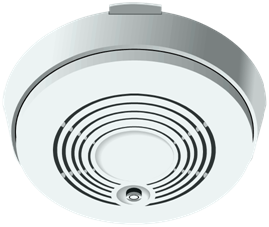 Photoelectric Smoke Alarms - why we use them
We use Photoelectric Smoke Alarms. Photoelectric Smoke Alarms 'see' the smoke for both flaming fires and smouldering fires, Photoelectric Smoke Alarms are more likely to alert occupants in time to escape safely.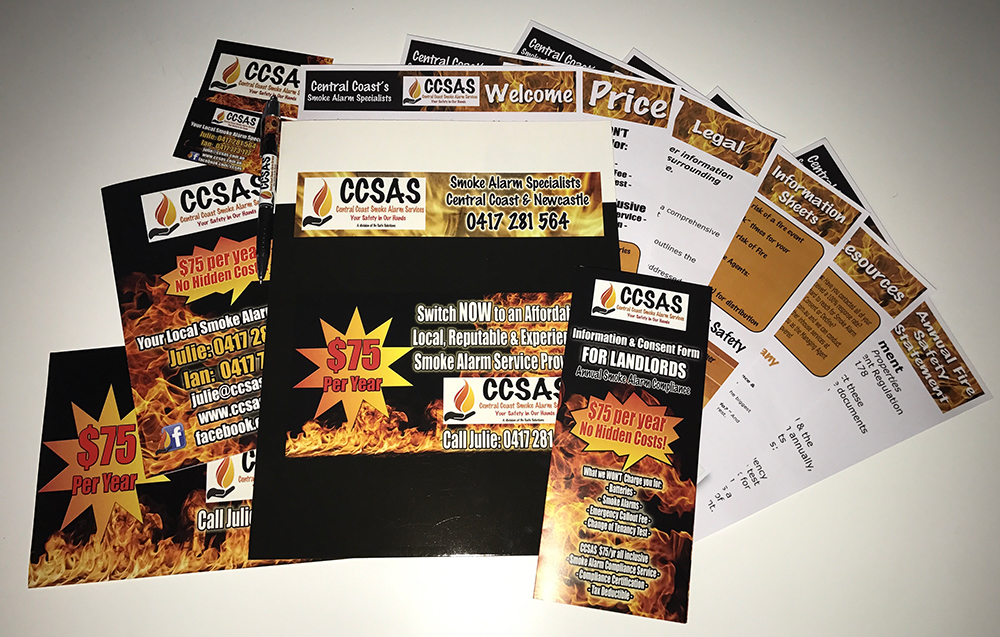 Our Fact Sheets are FREE for Central Coast Managing Agents & Landlords
They provide information on pricing, legislation and everything to do with Smoke Alarm Compliance.
Our Fact Sheets Cover:
Managing Agents
What YOU get & What WE do
Why CCSAS? – We're Local
Are You at Risk?
The Facts
Push Test
Landlords
Landlords Authorisation Form
5 Easy Ways to Switch
Easy as 1 2 3
Photoelectric Smoke Alarms
Annual Fire Safety Statement
Holiday Accommodation
Winter Warmer Safety Tips
Tax Time
Christmas Lights
CCSAS Central Coast Smoke Alarm Services