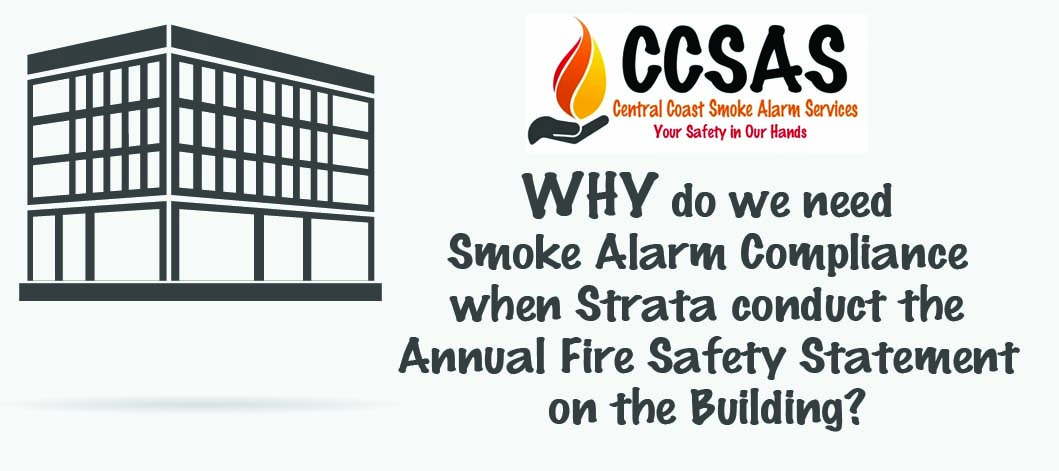 – A Compliance Certificate is supplied for the BUILDING, not for each unit.
– Whilst the building is being inspected & this report is necessary, it will not be enough to cover you with insurance in the event of a fire in YOUR unit because the report is for the BUILDING, not for your individual unit.
– Only 80% of the fire equipment in the building (this includes fire extinguishers, hose reels, exit signs & Smoke Alarms) need to be checked & the most accessible equipment are located in common areas, what guarantee do you have that YOUR unit's Smoke Alarms will even be tested?
– With our Smoke Alarms PLUS+ package you get the convenience of 3 compliance activities in 1, so you'll get your Smoke Alarms, Window Coverings & RCD panel all done & Compliance Certification supplied for each.
– Our testing includes testing Smoke Alarms with artificial smoke & we check that the Alarm is not expired (10 years from date of manufacture) so our tests are much more comprehensive.
– The Strata Annual Fire Safety Statement does NOT include retest & change of battery when tenants change. (FREE with CCSAS)
– If the tenant reports the Smoke Alarm is faulty, a technician will NOT be sent out to investigate. (FREE with CCSAS)
– You'll still be charged for batteries & Smoke Alarms if they need replacing, whereas these costs are not incurred with our packages.
The Laws surrounding Annual Fire Safety Statements & Smoke Alarm Compliance for
residential rentals are different, so both are Legally necessary for your Protection,
Insurance & Tenant Safety.